Events Calendar
Lifestyle Festival
Located at the Scotiabank Convention Centre
September 7 - 10
THE LIFESTYLE FESTIVAL IS A TRADE SHOW HIGHLIGHTING VENDORS THAT CELEBRATE CANADA'S DIVERSE POPULATIONS.
Return to Grace
6380 Fallsview Blvd. - Fallsview Casino Resort - Avalon Theatre
September 15 @ 9:00pm


September 16 @ 9:00pm


One of the most popular entertainers of the 20th century, cultural icon Elvis Presley has been dubbed as The King of Rock & Roll. Join us as Steve Michaels and a talented cast of singers and dancers pay tribute to his timeless songs that remain as relevant today as when they first hit the top of the charts.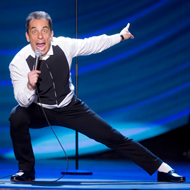 Sebastian Maniscalco
6380 Fallsview Blvd. - Fallsview Casino Resort - Avalon Theatre
September 21 @ 8:30pm


September 22 @ 9:00pm


Award-winning stand-up comedian and actor Sebastian Maniscalco is known for saying what we're all thinking, except when he says it, it's a whole lot funnier! His comedic style comes from everyday scenarios and experiences, while incorporating his Chicago upbringing in an Italian immigrant family.
Gus Macker 3 on 3 Basketball Tournament
Niagara Falls, Ontario on Queen Street
The worlds largest 3-on-3 basketball tournament will be making its first ever trip to Niagara Falls


The tournament will be hosted in downtown Niagara Falls, Ont. on Queen St. The tournament is expected to host over 200 teams with more than 5,000 spectators in attendance over the course of the three days. The tournament will begin on Friday, September 22nd with early bird registration, and officially tip off the following day, Saturday, September 23rd with Opening Ceremonies at 8:00 a.m., first round following immediately after.


Queen Street in downtown Niagara Falls will be shut down from Sept. 22-24 to host more than 200 teams and 5,000 spectators.


The Gus Macker Tournament donates all of its proceeds to charity. The Canadian tournament will benefit Ronald McDonald House Charities South Central Ontario and Heart Niagara.


We are very honoured to have been chosen as the charitable recipients of the Gus Macker Tournament", said Catherine Bridgman, chief executive officer for Ronald McDonald House Charities South Central Ontario.


A third of the families we serve annually come from the Niagara Region, and we are so thankful to the wonderful community organizations that support us and help keep families close to their sick children".


Early bird registration begins on Friday, Sept. 22. The official tourney tip-off and opening ceremonies are on Saturday, Sept. 23 at 8 a.m.


The tournament is open to anyone who wishes to participate. The cost for a four-man team is $116 U.S. dollars. (Approximately $145 Canadian)






Air Supply
6380 Fallsview Blvd. - Fallsview Casino Resort - Avalon Theatre
September 28 @ 8:30PM


September 29 @ 9:00PM


September 30 @ 9:00PM


With several Platinum singles and multi-million record sales, Air Supply's compelling live shows have solidified a worldwide fan base. Soft-rock duo Russell Hitchcock and Graham Russell perform their 80's hits such as Lost In Love, All Out of Love, Every Woman in the World, Even The Nights Are Better and Making Love Out of Nothing At All.